Enotive Offers a Variety of Services to Best Serve You
---
---
Enotive goes the extra mile to ensure your remodeling project goes smoothly and transforms your home into what you envisioned. When taking on even a small remodeling project, it can be overwhelming with all the choices that need to be finalized and coordinated to complete a project successfully.
---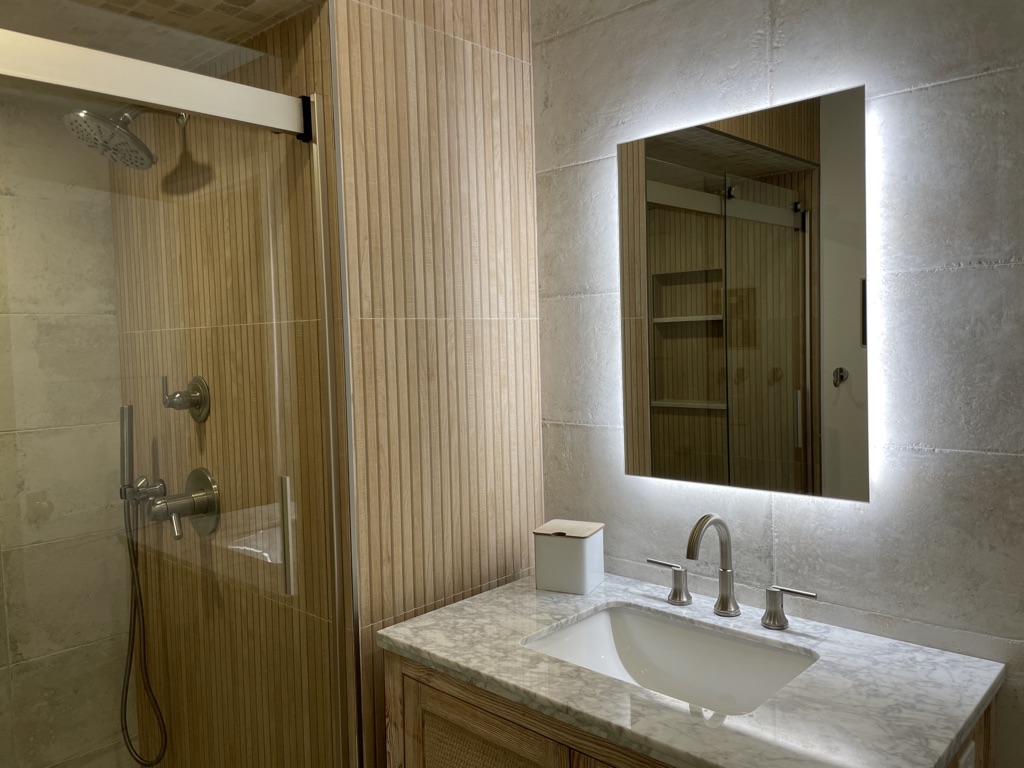 ---
Enotive is up to date with the best remodeling ideas and innovative designs. Our services are fully customized to fit any design style and budget you have planned. We have highly recommended vendors that we work with to ensure every detail of your project is planned out. We do not have any hidden fees and charge only for our design services all finished materials are purchased directly from the vendors. That way you know what you are paying for and not working with allowances and trying to figure out what quality of goods you are purchasing.
---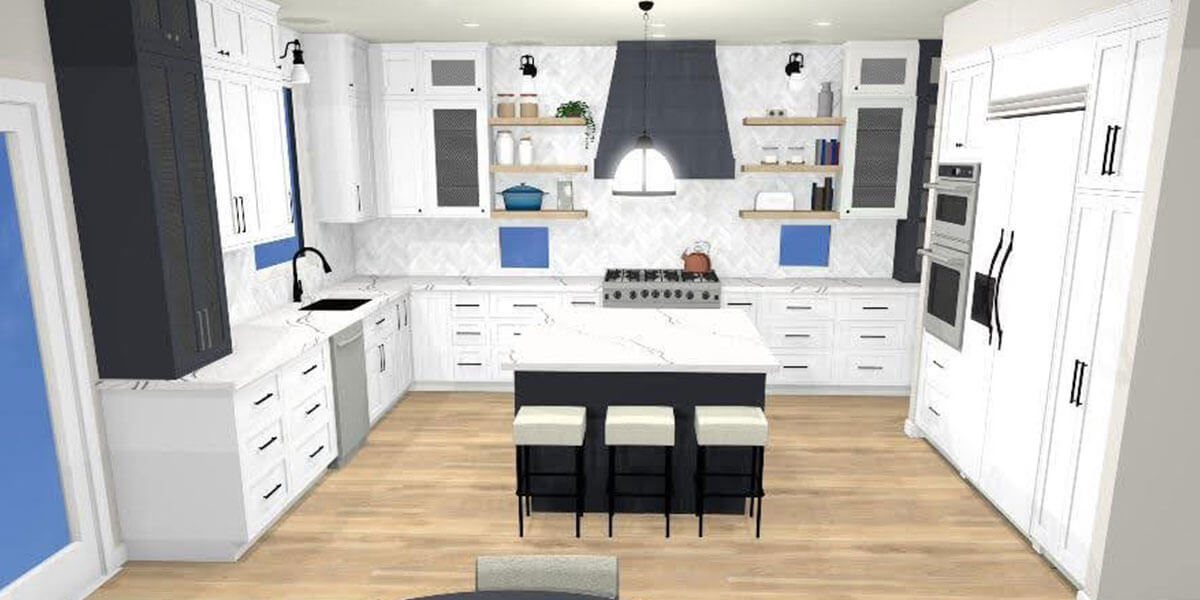 ---
Using Enotive's design and procurement services can save you money in the long run, avoid making design mistakes that can be costly and stressful. With our conceptual design services, we plan every detail out before making any changes or purchases. It provides a sneak peek of what you are hoping to transform your space into.
---
---
---
Kitchens

When you hire our services, you will see all the innovative options that are available in kitchen design.

Bathrooms

Dining Room

The open floor plan is the new way of living. Gone are the days of the separate formal living/dining room and now it is all about the airy open space that combines the kitchen, family room, and dining into one inviting space. Enotive can help you rework the layout of your dived space into a unique and functional living space.

Nurseries

Decorating the nursery is such an exciting and fun project. Selecting colors, themes, and planning out all the logistics for what you need when you are expecting a baby can be a bit overwhelming. We can help you put all the elements together to create a cozy and beautiful environment, yet ensuring the functionality to make those late night feedings a breeze in such a well planned out space.

Children's Rooms

Once your child is ready to move on from the baby nursery and into a room that is more suited for their age, we can help you create a space that both you and your child will love. We can incorporate what fascinates your child and create a great looking, organized space to enhance your home.

Bars/Man Caves

Decks
---
CONSULTATION

---
After the initial phone call to discuss the remodel project and overall budget, Enotive will set up a time to meet at the client's location. At this consultation, we can walk through the areas to be remodeled and get feedback, on the future layout, design ideas, and overall what they are looking to achieve in their remodel project. Enotive will then create a detailed quote for all the services offered for their project including Conceptual Design, Procurement Selection, and On-Site Review.
---
---
---
CONCEPTUAL DESIGN PHASE

---
After discussing design ideas and getting client's feedback on how they envision the space, Enotive will take measurements and photos at the location.
We will then turn all the ideas into a conceptual image that includes a detailed floor plan layout and 3D walkthrough of the future space. We will then meet with the client, review the proposed design plan, and make any requested changes to a final design plan to move forward and implement.
---
---
---
PROCUREMENT SELECTION

---
This service includes procuring all finishing materials for remodel (furnishings and accessories at your request). Once we have a final design plan to work from, we can begin the actual selection of materials (tile, carpet, cabinets, etc.). We will research to find the best supplier for the finishing materials, based on the design plan and will provide samples for the final approval. After the selections have been ordered we will coordinate the logistics for delivery and installation.
---
---
---
ON-SITE REVIEW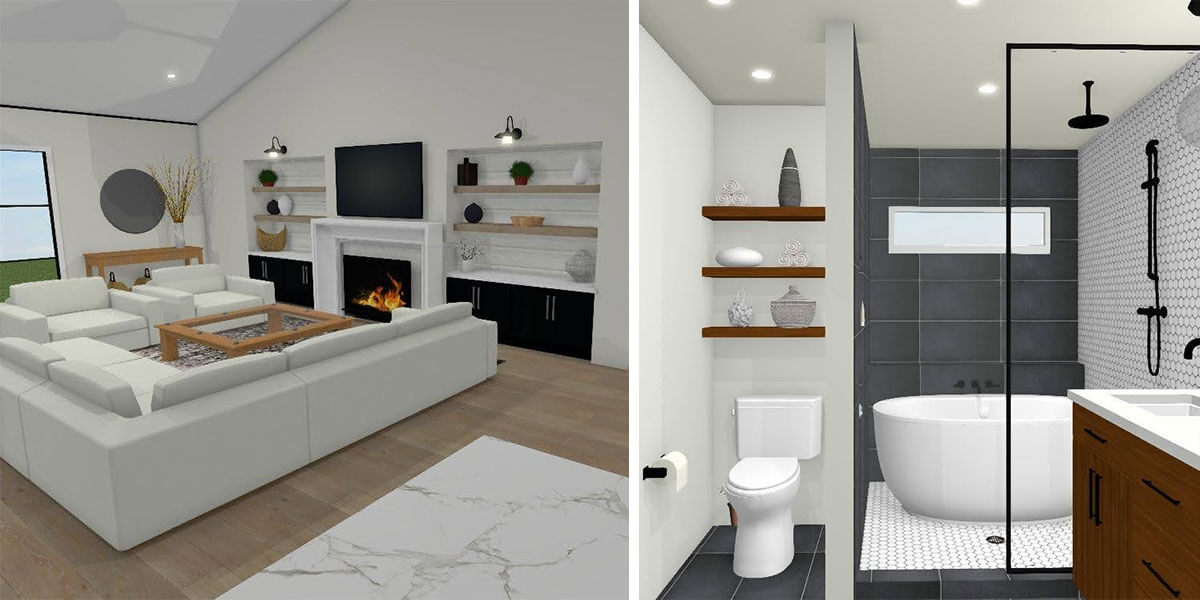 ---
Once the materials have been received we will continue to work alongside the contractor to ensure the design is executed as planned. We will handle all the details and continue to be onsite regularly until the project has been completed. We bill on an hourly rate, and will provide an estimated cost for the project and an amount not to exceed will be included in the initial contract.